When was the last time you laughed with a stranger? Or cried in public? Sang in a group?
These days it's harder than ever to connect with our fellow humans. A'lante Flamenco gives you a chance to do it in Procession. Sing, chant, and march along with the dancers and musicians as they take you on a sensory experience that goes beyond flamenco, evoking Semana Santa in Sevilla, the Arabic culture of Granada, and the universal appeal of Mardi Gras in New Orleans. Or just sit back and take in the spectacle.
Featuring guest artists Julie Slim Nassif, Oliver Steck, and as always, A'lante Flamenco's rapid-fire footwork, piercing voices and heartbreaking guitar.
Procession will be presented on six dates: February 14, 15 & 16 and February 21, 22 & 23. Friday and Saturday shows are at 8pm, Sunday shows are at 4pm. Doors open 15 minutes prior to showtime.
[et_pb_shop posts_number="6″ columns_number="6″ icon_hover_color="#ffffff" hover_overlay_color="rgba(0,0,0,0.55)" _builder_version="4.2.1″ title_font="Squada One||||||||" title_text_align="center" title_text_color="#000000″ title_font_size="20px" price_text_align="center" price_text_color="#e02b20″ price_font_size="16px" price_line_height="1px" text_orientation="center" width="95%" max_width="100%" module_alignment="left" child_filter_saturate="143%" animation_style="fade" animation_delay="250ms" hover_enabled="0″ title_text_shadow_style="preset1″ price_text_shadow_style="preset1″ border_radii_image="on|16px|16px|16px|16px" border_width_all_image="11px" border_color_all_image="#e02b20″][/et_pb_shop][et_pb_wc_gallery product="6565″ _builder_version="4.2.1″][/et_pb_wc_gallery]
Access: The E.S.B. Mexican American Cultural Center is located at 600 River St. in downtown Austin. Please note that Rainey Street is now closed to vehicular traffic, so you must access the MACC from River Street.
Parking: MACC has a free parking lot for event attendees. Pick up a parking pass at the gate at the MACC to avoid paying city parking meters. 
Weather: Please note that Procession begins in the central plaza or zocalo of the MACC, which is outdoors. Ticket holders will not be allowed into the Auditorium prior to showtime, so please dress warmly! In case of inclement weather, Procession will still go on as planned, starting under the covered breezeway and portico of thee MACC.
Ground Floor Theater
Ground Floor Theater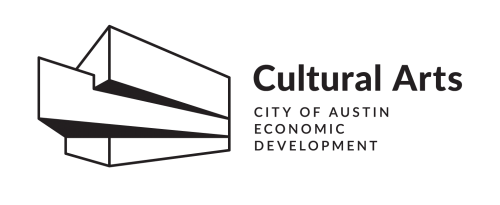 This project is supported in part by the Cultural Arts Division of the City of Austin Economic Development Department.