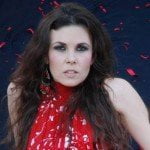 Olivia Chacón: Artistic Director, choreographer, and dancer. Originally from San Antonio, Texas, Olivia has danced flamenco for twenty years, and has spent five years studying flamenco and performing in Sevilla and Madrid, Spain with some of the world's best flamenco artists. She spent two years touring internationally throughout Spain, Mexico, and Cyprus with the Cristóbal Reyes Compañia de Flamenco, and performed as a soloist in flamenco clubs in Spain and Germany. After returning to Austin, Olivia opened Flamencura Music & Dance, Austin's first flamenco studio, in 2010, and formed A'lante Flamenco Dance Ensemble in 2011. In 2013 she was recognized as Austin's "Best Dancer" by the Austin Critics' Table for her work in A'lante's The Red Shoes: A Flamenco Fairytale.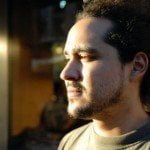 Isai Chacón: Musical Director, arranger, singer and guitarist. Originally from Durango, Mexico, Isaí began studying guitar at the age of ten. Isaí relocated to Texas as a teenager, where he studied music theory, jazz and composition, while discovering his love of flamenco guitar and singing. After playing latin music and flamenco in Austin, Isai went to live in Madrid from 2003-2004 and 2006-2010. There he accompanied many of the world's best artists in classes at the famous Amor de Dios Academy, and in performances throughout Spain and Europe. He toured internationally with the companies of Laura Tabanera, Antonio Reyes and Cristóbal Reyes, and played in many of Madrid's flamenco tablaos. Isaí is Musical Director at Flamencura Music & Dance, and performs frequently throughout Texas.

Celia Corrales: Singer. A native of Puerto de Santa Maria, Cadiz, Celia grew up singing flamenco in parties in her hometown, before marrying a Navy man and relocating to the U.S. 25 years ago. Since then, she has sung with many groups in Arizona and Texas, impressing audiences with her powerful voice and natural flamencura. She has sung with A'lante since 2014.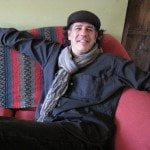 Pepe Gaytan: Percussionist. Originally from Mexico City, Pepe studied music at Berklee College of Music in Boston before arriving in Austin. He has played in many notable Austin bands, including O Positivo and Soniquete, in addition to collaborating with Flamencura and A'lante Flamenco beginning in 2010. He now produces his own brand of flamenco "cajon" drums, known as "Cajones El Pepe"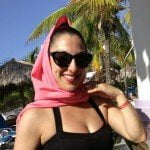 Stephanie Keeton: Dancer. Stephanie is originally from Corpus Christi, Texas, and has studied many different genres of dance, such as Ballet, Jazz, Modern, Folklorico and Flamenco, but her passion is all things Latin. Stephanie was a featured dancer with Aztlan Dance Company for 13 years and was also featured in the Austin American Statesman and Voted one of Austin's Best Dancers. She currently teaches at Esquina Tango and is grateful to be dancing with A'lante Dance Ensemble—it's a great new chapter in her Dance journey.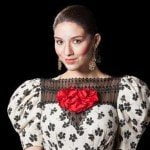 Carisa Leal: Dancer. Carisa is originally from McAllen, TX and has studied a variety of dance styles from an early age. While attending Olin College of Engineering, she performed with the Babson Dance Ensemble and studied Classical Indian Dance during a semester abroad. After moving to Austin, Carisa became a member of Volve Performance Collective and joined A'lante Dance Ensemble in 2013. In addition to flamenco, she has also studied aerial dance, Balinese Legong, and taught herself Sufi whirling to play "The Prophet" in Prophecies. She is grateful to be dancing with a group of inspiring performers who share her passion for flamenco.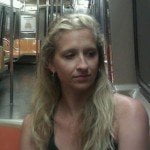 Kara Leal: Dancer. Kara is originally from Austin, Texas and began dancing at the age of 3. She trained in ballet, tap, jazz, and modern throughout her school years. In college, Kara danced with local Austin company Verge for two seasons. Kara began studying flamenco with Encarnación Jaeger in Seattle for 2 years before relocating back to Austin and joining Olivia Chacón's school, Flamencura, in January of 2012. She joined A'lante in 2013, and feels privileged to be dancing with the very talented A'lante dancers.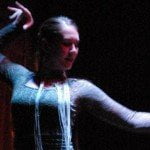 Claire Spera: Dancer. Originally from Santa Barbara, California, Claire moved to Austin from Los Angeles in 2010 after completing a Master's in arts journalism at the University of Southern California. She grew up studying ballet, modern, flamenco, and Spanish folk dance with Linda Vega in Santa Barbara before getting her B.A. in dance from UC Berkeley. She has danced flamenco with A'lante Dance Ensemble since 2011, and currently teaches at Flamencura Music and Dance.
Jose Manuel Tejeda: Guitarist. A recent arrival from Havana, Cuba, Jose has studied concert music and classical guitar studies at at Instituto Superior de Arte de Cuba. In Havana, Jose worked as musical director and guitarist at Alma Flamenca and Ecos Flamenco Company, before arriving in Austin early in 2012. In addition to playing for A'lante Flamenco since 2012, Jose Manuel also plays guitar in Austin bands including Atash and the Night Mothers. He also teaches guitar.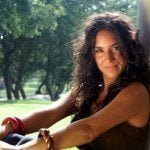 Karen Vilches: Dancer. Karen began her training in flamenco at the age of thirteen under the instruction of Beatriz Aguilar and was a member of her dance group, Espana Viva, for four years. Throughout her dance career, Karen has had the opportunity to supplement her training by spending extended periods of time studying at the Academia de Amor de Dios in Madrid. Karen relocated to Austin in 2012 and joined A'lante Flamenco in March of 2013.